Full-time position of Health Promotion Expert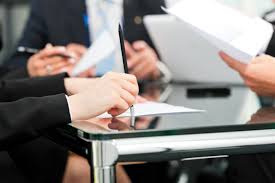 The "Healthy Life Project: Reducing the Burden of Non-Communicable Diseases" (ProiectViataSanatoasa), funded by the Swiss Agency for Development and Cooperation, announces a vacancy for a full-time position of Health Promotion Expert.
Background information
Non-communicable diseases (NCDs), such as diabetes, hypertension and ischemic heart diseases, are the main causes of mortality in the Republic of Moldova for both men and women. The risk factors of NCDs are related for the most part to lifestyles including inadequate diet, smoking, low level of physical activity and alcohol consumption.
NCDs represent an urgent public health priority in Moldova and the "Healthy Life" project, in support to the Ministry of Health, Labor and Social Protection and in close collaboration with national and international partners, aims to address this need.
The first phase of the project runs from 2016 to 2020. Its overall objective is to contribute to the improvement of the health status of the Moldovan population, especially in rural areas, through the reduction of the burden of NCDs. The project has three main outcomes:
Outcome 1: National health authorities create an enabling policy environment for decentralized and integrated management of NCDs;
Outcome 2: The population in target districts has access to and uses quality integrated care, including outreach services, related to NCDs;
Outcome 3: The population in target districts improve its health seeking behavior and reduce its NCDs risk behavior.
The project is implemented in 10 pilot districts which are involved in two waves: successful approaches developed in the first 4 districts (Falesti, Ungheni, Stefan Voda and Cahul) will be in turn disseminated to the additional 6 districts (Orhei, Criuleni, Taraclia, Vulcanesti, Edinet and Briceni).
The Project is coordinated by a Project Facilitation Unit (PFU) based in Chisinau. To complement its team, the PFU recruits a Health Promotion Expert.
Scope of work
Under the supervision of and in close collaboration with the Team Leader the Expert in Health Promotion will:
Contribute to the development of the annual project plan in collaboration with the Team Leader, Medico-social Specialist, the Public Health Specialist and Community coordinator
Plan, implement and evaluate project activities in line with the project plan
Facilitate the development of models of intersectoral/multidisciplinary collaboration between primary healthcare, social care, public health service, local public authorities, etc.
Facilitate the development of community health profiles
Support the Community Coordinator in health promotion/behavior change activities at local levels
Facilitate the understanding of health promotion among project partners, capacity building of communities/local groups in health promotion, and health promotion/behavior change activities at local levels
Coordinate activities to ensure effective use of project resources and maximize impact of technical inputs
Strengthen planning, budgeting, M&E, operations research and evidence based planning capacity with a special focus on vulnerable and difficult to reach groups
Establish and maintain effective working relationships with key stakeholders at municipal and facility level
Organize and facilitate national and regional working groups on relevant technical areas
Facilitate the capacity building of local and community stakeholders, deliver training sessions and facilitate workshops
Coordinate local consultants' activities and assure quality of deliverables
Produce and contribute to quality reports
Fulfil other technical tasks and contribute to project activities as required by the Team Leader
Required profile of Expert in Health Promotion consists of the following:
Qualifications:
University level education in Health Science, Social Work, Psychology, Community Development, Nursing, Sociology or equivalent
Postgraduate degree in public health is an advantage
Experience:
Knowledge of the health and social systems in Moldova
A minimum of 5 years of work experience in social and/or health sector/s
A minimum of 3 years of experience in international projects in social and/or health sector/s
Experience in providing community-based social services and/or health services
Experience in project management and reporting
Experience in organization and delivery of trainings and campaigns
Experience in working with government agencies, civil society institutions, local partners and diverse communities in social and/or health sector
Skills:
Ability to work in a changing, multi-cultural environment and establish harmonious and effective working relationships
Willingness to travel frequently within the country
Excellent presentation skills
Fluency in English, Romanian, and Russian
Proficient user level computer skills of Office and other software
Position specification:
The PFU offers a 100% position starting as soon as possible for an initial period of one year. The contract is renewable depending on performance and upon agreement with the Team Leader and the Project Director (based in Switzerland). The position is based in Chisinau, Moldova with requirements of travel to project raions.
Application procedure:
Interested persons may submit their CV and a cover letter by email to: info@viatasan.md
Application deadline is 25 May 2018. Only pre-selected candidates will be contacted for an interview. A writing sample will be requested prior to interview.